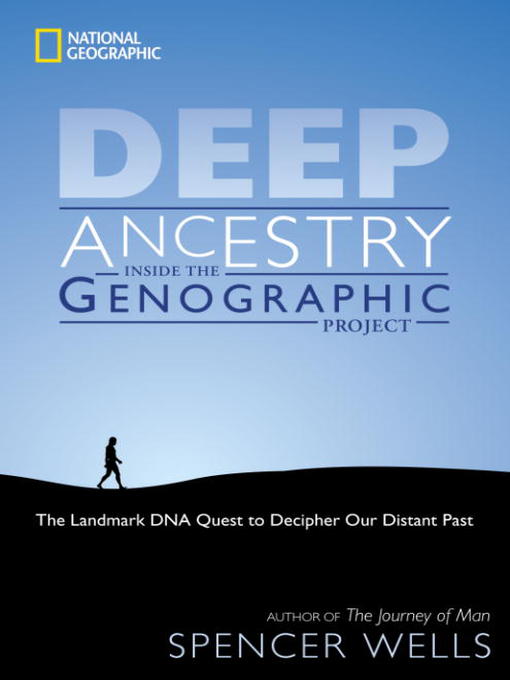 Deep Ancestry - The Landmark DNA Quest to Decipher Our Distant Past by Spencer Wells is another ebook available through our Pasco County Library System. I cannot say I agree with it there is a lot of subjective anthropological guess work and fuzzy feelings involved in the discussions. But what do you think having your DNA, both y- and mt-DNA analyzed is going to tell you. Well besides my misgivings about Anthropology the book explains what all the DNA stuff is about. This book is published by the National Geographic Society and promotes the Genographic Project.
I am suggesting you read it yourself. If you have an ebook reader simply download it for 2-weeks or you can download the free Kindle PC reader so that you can read it on your computer. If you have a library card you don't need to leave your house.
Maybe you already know the significance of haplogroups, like R
1
b
1
, SNPs, chromosomes, or mitochondria.