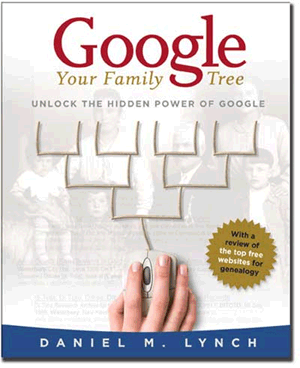 Google Your Family Tree
is the name of a book by Daniel M. Lynch. It will be selling for $34.95.
In numerous Society meetings and workshops, the speakers have extolled the value of the search engines. Someone has finally written a book about using Google to kick start your genealogy.
I haven't seen the book. If you click the highlighted book's title you can learn more about the book.
Any comments?